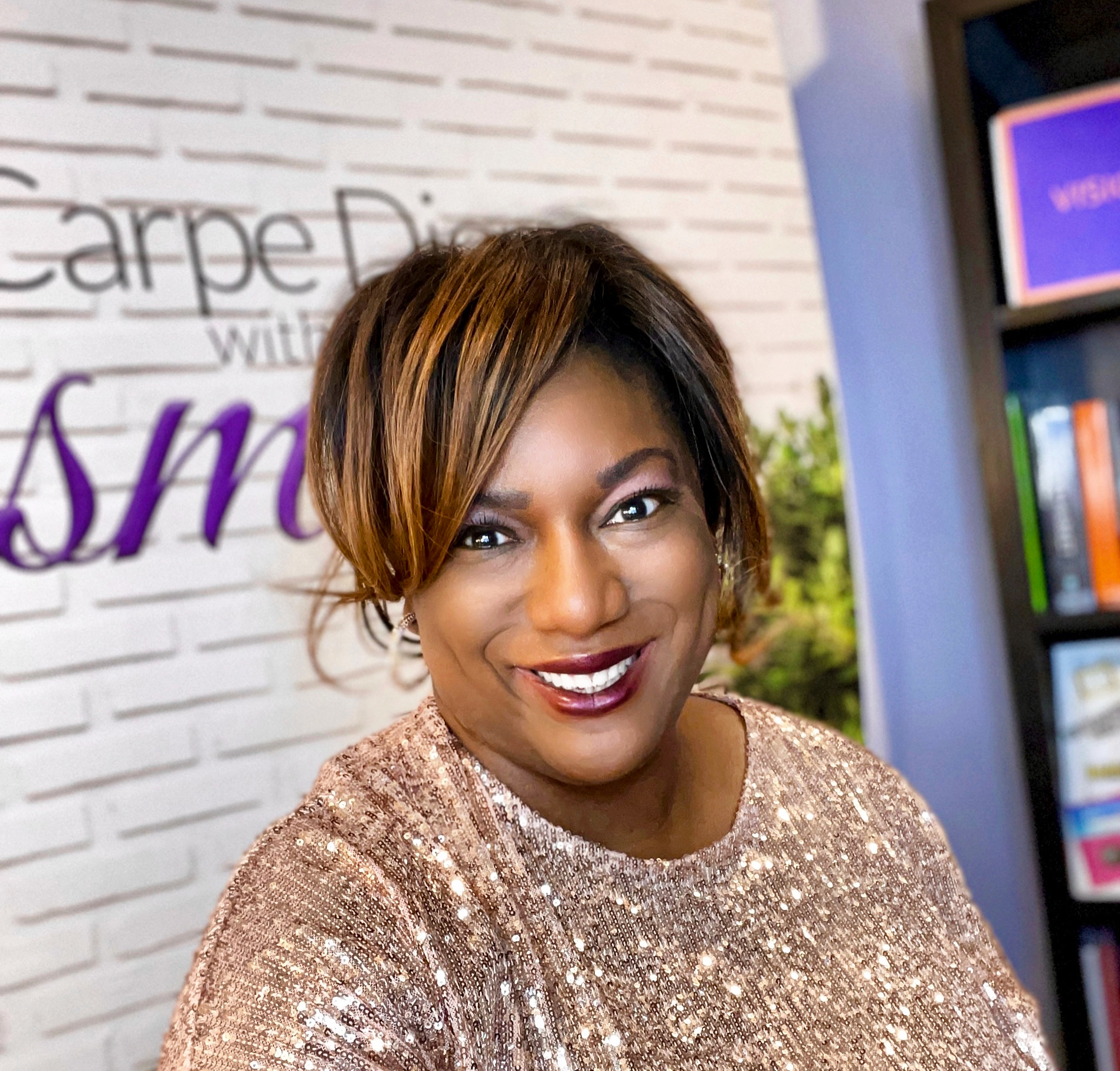 I don't know about you, but 2022 came in with a ROARING I'm here! Now, I'm here, let's have a lot of fun this year or I know the last two years have been stressful so let's ease into the New Year. In my opinion, 2022 came and said, "I'm here and you get to choose what type of year I'll be."
I ended the workweek by asking a question on Instagram, "The first workweek of 2022 has come to an end. How are you feeling?" The responses varied from "exhausted, adaptable, pretty accomplished, all things considered," to the response that made me chuckle, "rich and skinny." If I would have publicly answered the question, my response would have been thankful!
Thankful because through the bad of the week– a sick husband; a rejection letter from a fellowship;  sinus infection in the middle of the Omnicron strand of COVID-19; four days when the weather was NEGATIVE 10 or colder and a rapidly changing calendar due to a pandemic, we thought was almost over. But thankful because through it, all GRACE showed up and continues to show up. 
Last week grace (a power that comes in and transforms a moment into something better) showed up in the form of encouragement, love, and reinforcement. Unexpected encouragement from the lovely replies I received to last week's affirmation and friends, framily, and family that called daily to check in on 007 and me. Love like the self-love decisions I made to not over schedule myself, to take long soaks in the tub every evening, or to nap when I felt tired. And reinforcement from the friend that reminded me it's ok to feel disappointed and the friend that declared WONK WONK (my declaration of this sucks) with me over an email exchange, the unexpected call to do a television segment on vision boards (my favorite goal-setting tool) or the cast iron wheel center that mysteriously hit me in the back and I thought it was God attempting to knock me out of my private pity party.
The jarring from the cast iron wheel center, which I thought was God, reminded me of the power called RESPONSE that I have in all situations, especially those that are unpleasant, uncomfortable, confusing, hurtful, or annoying situations.

You and I are not the master puppeteers of life we often like to think we are. We may not control everything happening around us or for us, but we can control how we respond.