There is no better ending to the perfect summer picnic or dinner than dessert! I have a few dessert ideas that will have you and your guests saying let's have dessert first! The summer is great for refreshing, delicious desserts. Berries are in season and as they are naturally sweet, they are a great accompaniment to any dessert especially ice cream which can also accompany most desserts! Let's get into how you can keep it cool and sweet with these 5 summer dessert ideas!
Twisted Strawberry Shortcake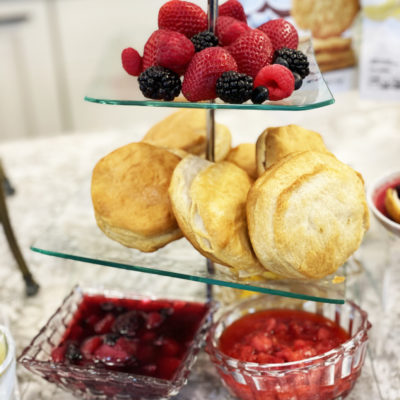 This dessert is a summer classic. I love to put my own twist on it and replace the angel food cake with biscuits. It is delicious and pairs perfectly with the glaze and whipped cream. You can use canned biscuits or even homemade biscuits if your heart so desires. Either way this recipe is simple.
Get a pack of washed strawberries and cut them into pieces. 

Add a half cup of sugar to the strawberries and smash.

Split the biscuit and cover with mashed strawberry.

Top with your favorite whipped cream, cool whip or even your own homemade whipped cream and enjoy!
Here in Minnesota there is an amazing restaurant named Betty and Earls Biscuit Kitchen located inside the Rosedale Mall. They offer their delicious biscuits to-go! This restaurant also carries frozen packs of their biscuits that you can heat up later and have with this strawberry shortcake recipe or even alone with some jam, honey or butter.
Air Fryer S'mores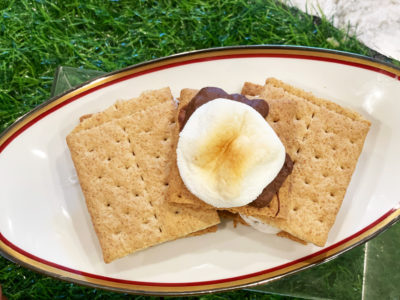 S'mores are one of my summer favorites and a summer standard! No summer is complete without s'mores. I have some hacks that can be used to make s'mores without a campfire and without the mess. Here's how:
Heat your air fryer to 390 degrees. Put in your graham crackers with your preferred chocolate on top. Heat for 1 minute.

Add marshmallows of your choice and heat for an additional 2 minutes.
That is it! Two easy steps to yumminess without the mess and no campfire necessary. 
Hack: For an added crunch I like to use Hershey's with Almonds! It will make all the difference to those who also like a little bit of crunch with their chocolate!
On The Grill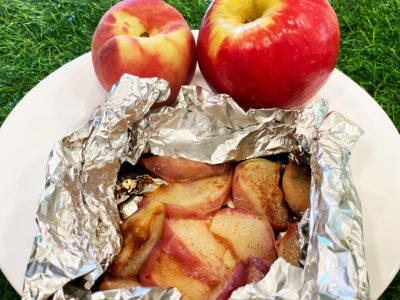 Foil packet fruit is amazing on the grill. Summer is one of the most popular times to grill and this easy dessert can be made by anyone. Simply throw apples, peaches, pears or any other fruit or berries you see fit into a foil packet along with some brown sugar and cinnamon. Put the packet into the grill for about 15 minutes depending on your heat. In the end it is just fruity, caramelized goodness that pairs well with my next summer favorite.
Enlightened Ice Cream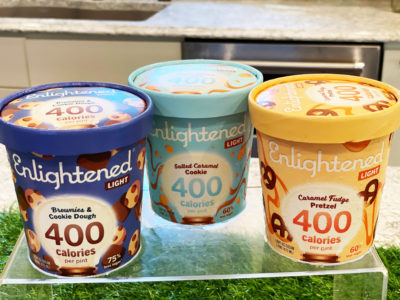 Enlightened Ice Cream has to be my new favorite ice cream. It is so rich and creamy and with 60% less sugar than most other ice creams! This is a great brand for those looking for a healthier alternative to regular ice cream or for those on keto or other diets as well. The coffee and red velvet flavors are my absolute favorite! It's great knowing I can get the indulgent experience of ice cream without having to feel bad about it after. These are great over fruit from the grill that I previously mentioned. You can even throw it over your s'mores if you like. The best part? Enlightened Ice Cream is found nationwide in just about every store from Wal-Mart to Whole Foods and even on Amazon!
Daily's Poptails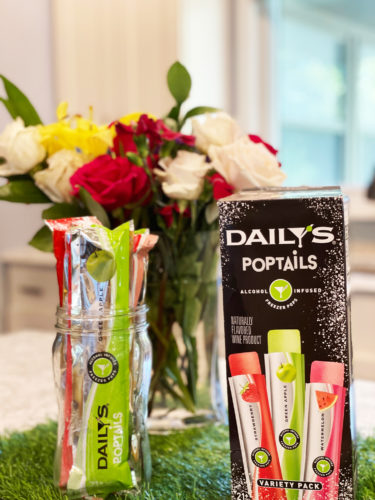 Everybody needs to release their inner child sometimes and experience the joys of summer like a kid. Now you can channel that inner child and enjoy a cocktail all at once with Daily's Poptails. These frozen treats are similar to popsicles we all used to love as children but with the added boozy factor. They are the perfect treat for the pool, picnics or any backyard get-together. They are clearly marked and labeled so that they are not confused with the children's popsicles. They come in all of the classic summer flavors like green apple, watermelon and strawberry. Just sit back and enjoy!
There are some amazing desserts that will keep you feeling refreshed and asking for seconds this summer! Remember to stay safe and keep it cool out there! For more watch my WCCO segment here!