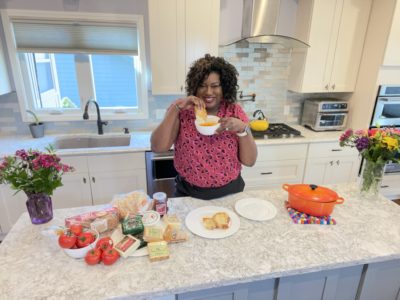 There's a heavyweight of anticipation in Minnesota today and Mother Nature has decided to lower the temperatures perhaps to bring us closer to one another with love, compassion, and empathy. 
Food is and always been a comforter for me, we can discuss maintaining a healthy relationship with food at a later time.  So on these days when I'm exerpiencing a myriad of feelings at any given moment and seeking the wisdom from elders that have come before me to share their lived experience and perspective from over the years. I thought of my beloved Granny/Cousin, Levertta, and the conversations we would have late at night when I would spend the night with her about current events, work, boys (before I was married) over a slice of cheese toast and a glass of milk. 
So in the spirit of humanity and compassion, TODAY,  I'm sharing a few grilled cheese recipes and a recipe for an EASY homemade tomato soup recipe. May they bring you comfort.