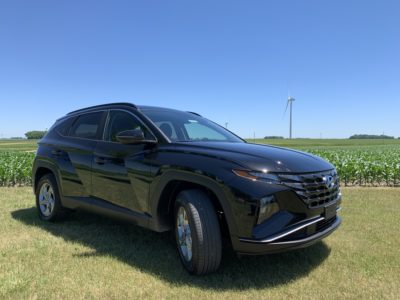 There are car people and there are ride people. My husband, 007, is a diehard car person, he loves them and he knows everything there is to know about them from the way they are manufactured, engine size, engine power, gas mileage, nuts, bolts, parts and the interior layout. I on the other hand subscribe to the latter, I'm all about the ride. Being a ride person I care about how a car looks, gas mileage, the features of a car and its comfort level. 
I had the opportunity to go on a mini adventure this summer in a brand new 2022 Hyundai Tucson. The 2022 Hyundai Tucson is a crossover SUV has been completely redesigned to a next-generation design that is very sleek and stylish and it's loaded with next-level technology. The car is super roomy and can comfortably transport up to five passengers and a dog. Additionally, the trunk or cargo area in diehard "car speak" is large enough to carry luggage, backpacks for all five passengers during a road trip.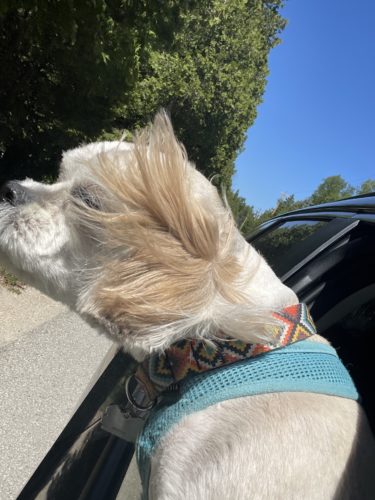 I was blown away by the next-level technology. Some of my favorite technology features in the 2022 Hyundai Tucson include: 
Wireless Apple Carplay or Android Auto (for the droid fans) 

Hyundai Digital Key (no more saying, where is my car key)

10.25 Touchscreen Display 

Dynamic Voice Recognition (an elevated control experience)

Remote Smart Parking Assist (for those that need a little help parking)

SmartSense

Advanced Driving Assistance Systems
Finally, if you're like me and do a lot of driving you'll appreciate the gas mileage the 2022 Hyundai Tucson gets, or if you would prefer green vehicles there's a Tucson Hybrid option for you. 
If you're in the market for a new car, I highly recommend you check out the 2022 Hyundai Tucson-  the style, comfort, smooth drive and features are sure to win you over. After all, it's all about the RIDE!  Check out this video to learn more about my experience and adventures in the 2022 Hyundai Tucson.

ps:

My Minnesota Hyundai dealership friends are giving YOU an opportunity to WIN a 2022 Hyundai Tucson.  CLICK HERE FOR YOUR CHANCE TO WIN!