Not only do I love to cook but I also love to eat. Summer's can be hot and miserable. Between work, the heat, and kids being home from school it can be hard having to make three meals a day for everyone. What can be done to cut the heat while getting everyone fed, staying cool and maybe help that electricity bill out also? I have three go to appliances that will help you beat the heat this summer: a blender, an air fryer and a good old-fashioned crockpot.
Blenders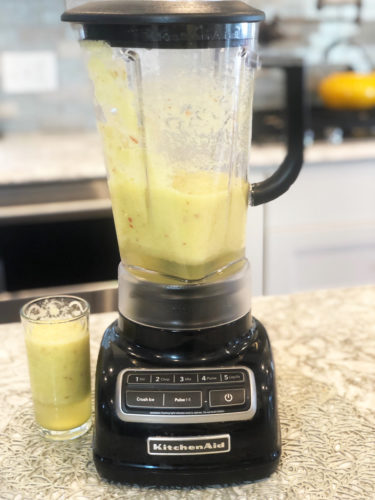 Most people have enough to stress about in their lives and need simple, easy recipes for the end of the day. Blenders are a great go to tool for simple,easy, light meals, perfect for summer. They are great for making smoothies and snacks. Smoothies are amazing for summer. They can be nutrient packed and are so versatile you can mix it up while trying to beat that summer heat. My husband and I like to throw in our favorite fruits or whatever is seasonal, add yogurt and mix. For those looking for an extra nutrient punch adding protein powder is a great way to do this. For those looking for a sweeter treat I recommend adding vanilla ice cream into the mix. Who says you can't have dessert first?
Crockpots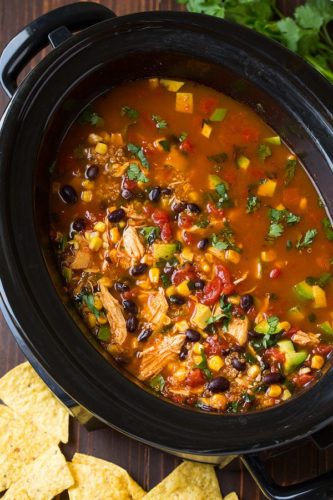 Crockpots aren't just for those winter and fall months, they can be used year round and that is exactly what we do at my house. They are great for those of us who have crazy schedules or for those days where you would like dinner to be ready at the end of the day without much work. Crockpots are great for cooking proteins that can then be used throughout the week. Adding chicken or pulled pork from the crockpot to make salads, sandwiches or even sliders are all great ways I have come up with to use the proteins from the crockpot. Another great way to use your crockpot is to make a light healthy soup. Many times when we think of crock pots we think of hearty stews or thick, creamy soups. Crockpots can be used for lighter soups as well. Some of my favorites to make are this Shrimp and Corn Soup and Chicken Tortilla Soup. These soups are light, simple to make and packed with flavor.
Air Fryer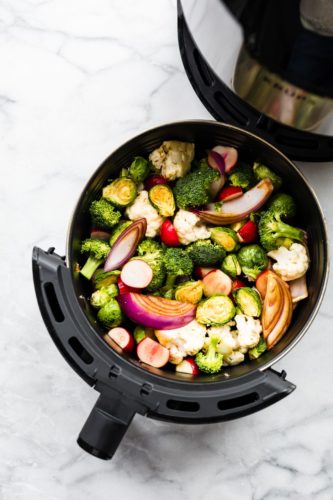 Air fryers can be used to make so many things from proteins to sides. What my husband and I are doing at home now with our air fryer is making veggies from our garden in the air fryer. Some great summer veggies to make that are in season right now are cauliflower, beets and one of my favorites fresh asparagus. These sides can go with anything throughout the day or can be great for just munching on when you need a light snack.
There are some quick and simple ways I have been using to beat the heat while cooking at home. I hope you enjoyed them! Beat the heat and stay safe everyone!