With the ongoing pandemic, celebrating holidays is different than in years past. With people getting vaccinated this year, some families may be seeing each other for the first time in over a year, while others may still be celebrating from a distance. I have some great ideas that everyone can use to celebrate this year and still get in all of those Easter traditions whether you are celebrating in person or virtually. 
Now you can keep all of those good old Easter traditions alive whichever way you choose to celebrate!
Virtual Easter Egg Hunt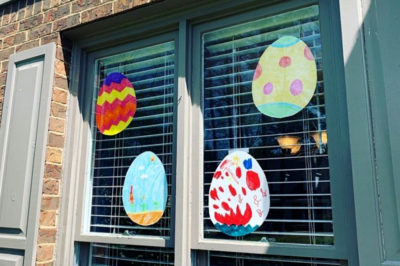 Socially distancing does not mean you have to give up those Easter egg hunts. There is a way to get those little ones together in the neighborhood  while staying socially distanced for those amazing Easter egg hunts we all loved as children. It's easy! First, have your little ones color in Easter egg coloring sheets. Once they are done having a blast coloring these sheets go ahead and hang them on the windows facing the outside. For those kids that find the eggs, you can leave a treat in a basket outside or in your mailbox. This is amazing because it gets kids outdoors, and they can go from neighborhood to neighborhood searching for eggs.
Eggs for Frontline Workers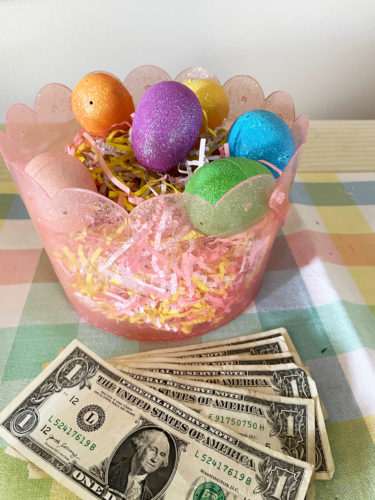 Throughout this last year for holidays like Christmas and Valentine's Day I have been giving treats like $5 to those working at the grocery store or sending pizza to the local fire station and so on and so forth. For Easter, why not put those treats in an egg! If you can find a bigger egg, gift cards are also always a great option. $5-$20 in the eggs and a thank you is always appreciated and a great way to show those frontline workers that we appreciate everything they do! It is always great to make a difference and make someone's day too!
Craft Box Easter Basket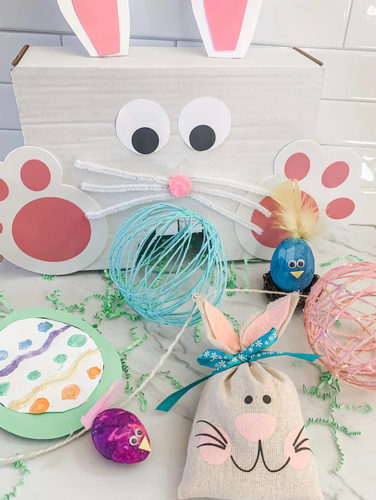 This next one comes from a Minnesota mom with all the crafty ideas you could want. Little Sunshine Mom has these amazing Easter activity boxes. It comes with a cute bunny box that you and your little ones can put together and balls that are then used to play a game with. Also inside is a satchel that can be made and filled with amazing scents. These satchels are great keepsake gifts for grandma and grandpa whether you get to see them in person or want to send them a little gift! It comes with a beautiful instruction sheet that also has other activities that can be enjoyed as well.
Lilac 11 Rolling Balms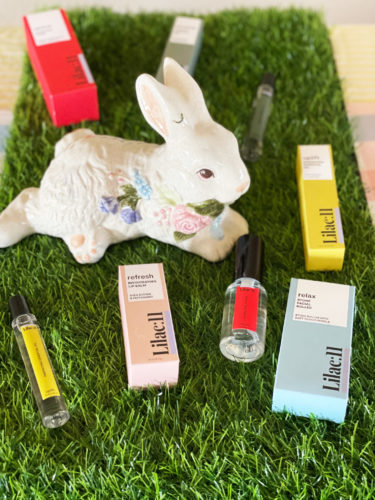 This one is a treat for the adults! The pandemic has caused many of us to feel stressed and overwhelmed. I am not afraid to admit that I have been one of those people at times. One of the many things I have found that helps are these Lilac 11 Rolling Balms! One of the easiest ways to center yourself when you are feeling stressed or overwhelmed is by using your breathing. That is what makes these balms so perfect! Simply, roll the ball over one of your pressure points and begin to breathe. This helps to bring yourself back to the present moment when you are feeling overwhelmed. Breathe in the scent and begin to feel calm and present again.
Check out my segment on WCCO-TV  if you want to learn more about these tips! There you have it,  a few ways to celebrate Easter with those that you love both virtually and in person. Whichever way you celebrate this year stay safe + carpe diem!