This past Friday I had the honor of attending Macy's Glamorama fashion show in Minneapolis as a guest blogger.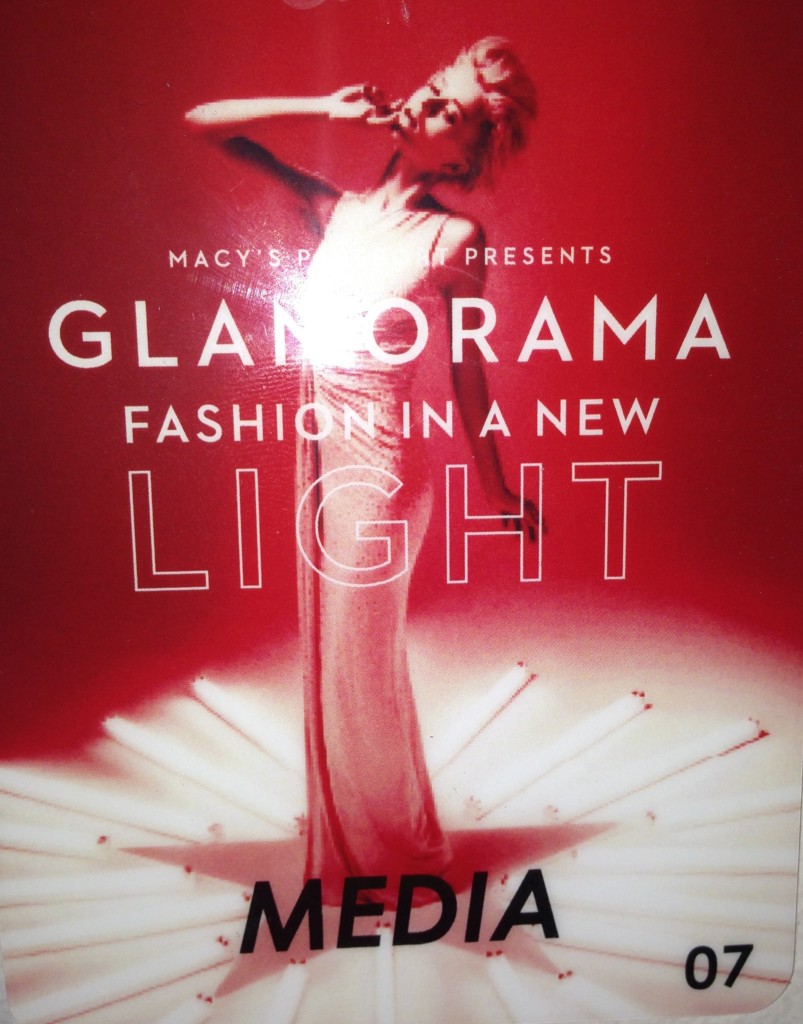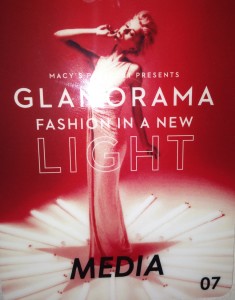 Macy's Glamorama has been on my "list" for several years because it is one of the TOP fashion events in Minneapolis but more importantly it's a GREAT Party with a Purpose! Those of you that personally know me know I LOVE to party and when I can tie a party into a meaningful PURPOSE it's WIN WIN for me.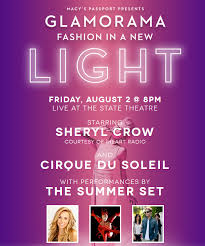 The Macy's Glamorama event in Minneapolis supports the Children's Cancer Research Fund and has donated proceeds to the organization for the past 20 years; contributing more than 5 million dollars to this important cause.  The Children's Cancer Research Fund invests in lifesaving, leading-edge research in the prevention, diagnosis, treatment, and cure of childhood cancers and blood-related disorders. This year one of their former 12 year old patients, Yvonne Welborn served as this year's Glamorama Ambassador. Yvonne was diagnosed with Hodgkin's Lymphoma in June, 2012 but as of as of March 7, 2013, Yvonne is cancer-free and has since re-joined her gymnastics team. She is a very vibrant and personable young lady.
It was very fitting that Macy's chose Yvonne to serve as the Glamorama Ambassador this year since she has aspirations of being a gymnast and a circus performer. It was the perfect link to Cirque du Soleil, one of this year's performers.
The fall fashions that were shown were spot on. Fall 2014 is all about prints, texture and leather. I'm happy to report that the dapper look  continues to be in trend for men!
I  encourage you to attend  the Macy's  Glamorama Fashion Show and after party if you get the opportunity. It's a FANTASTIC Party with a Purpose with the proceeds going to organizations that positively impact the communities they serve. Other charities benefiting from Macy's Glamorama proceeds are:
The Ronald McDonald House Charities of Chicagoland and Northwest Indiana, Chicago

AIDS Project Los Angeles (APLA), Los Angeles

The AIDS Emergency Fund, San Francisco

GLIDE Foundation, San Francisco

Project Open Hand, San Francisco
The night ended with HOT men in Diesel underwear and Sheryl Crow jamming on the harmonica after singing her hit, Everyday is a Winding Road.
For the first time I truly listened to the lyrics and was moved by the chorus….
Everyday is a winding road
I get a little bit closer
Everyday is a faded sign
I get a little bit closer
It's true that everyday is a winding road filled with ups, downs, curves, bumps and detours but I hope you find a way to Carpe Diem it in some shape or form!