During my speaking engagements and vision board workshops, I often hear individuals say that their finances – or lack thereof – are holding them back from fully seizing their life. I admit that I'm not the most financially savvy partner in my marriage, but I want to change that in 2020. One of the tools I'm going to leverage to become more financially savvy is Score A Better Future and I hope you'll join me if you want to understand your financial options and/or improve your financial health.
Score a Better Future is a free national program that brings together consumer advocates, non-profit credit educators, and community leaders to help consumers build credit and achieve their dreams and it's coming to the Twin Cities. Score A Better Future in Minneapolis will take place this Saturday, December 7, 2019, from 10:30 a.m. – 1:30 p.m. at North Hennepin Community College.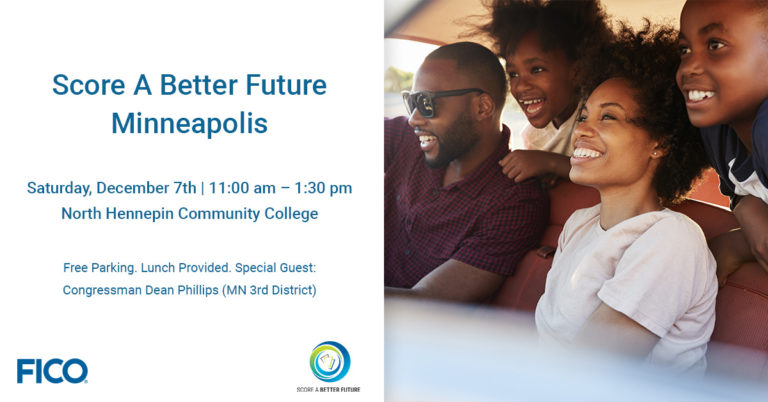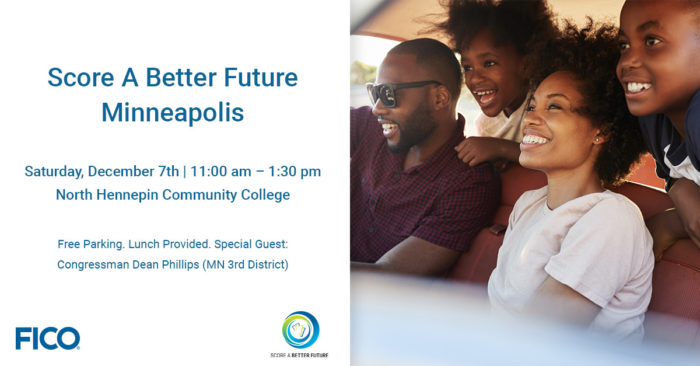 During the 3-hour workshop, participants will learn how FICO® Scores are used to make credit decisions, the factors included in a FICO® Score, receive FREE access to their FICO® Score, and have the opportunity to participate in one-on-one credit counseling for FREE.
I hope you'll join me and other community partners at Score A Better Future so that we can be empowered in 2020 and beyond.
There's no time like NOW, to start learning about how to improve your credit health. You can register for the FREE event here.
If you don't live in the Twin Cities and you're interested in attending a Score A Better Future workshop or to obtain additional FICO® information/resources, please visit https://www.fico.com/en/sabf.
Hope to see you on December 7th!