Last weekend I traveled home to Atlanta to spend Mother's Day with my mom. We had wonderful weekend together filled with lots of quality time and shopping (what lady doesn't enjoy a little shopping)!
I also hosted a luncheon on Saturday at Horseradish Grill for a group a special ladies I call my village moms and my mommy! I call them my village moms after the African Proverb "it take's a village to raise a child." I grew up in a single parent home and received extra nourishing, love, hard love and support from my village and as an adult I have learned to treasure the WISDOM that my village moms provide. I have a different relationship with each of the ladies and yet they always seem to connect with me at the right place and right time.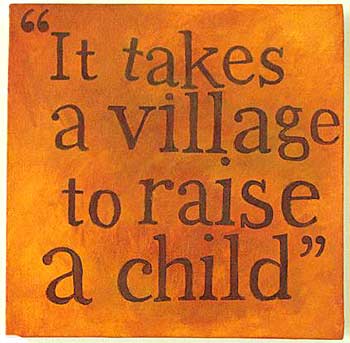 My grandmother Easter always tells me to "give her her flowers while she is living." My intent with the Village Moms Mother's Day Luncheon was to give these special ladies their flowers and to let them know how much I value and appreciate having them in my life. I gave each of the ladies a blessing bracelet. The blessing bracelets contain four pearls and wearers are instructed to acknowledge one blessing in their life for each pearl on the bracelet. Since these ladies have been a huge blessing to my life I thought it was the perfect Mother's Day gift!
Here's a little video from our luncheon (click the link below).
I can't think of a better way to seize Mother's Day than by honoring and celebrating my AMAZING mommy and the WONDERFUL village moms I've been blessed with!
Carpe Diem