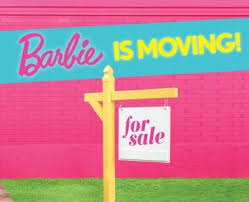 Those that know me personally, know that I collect dolls and have an affinity for Barbies! This past week I saw a tweet that about the Barbie is Moving Tour coming to Minneapolis I immediately put on my "Auntie Jasmine" hat and called my friend to arrange a "borrowing"  of her daughter to take her to the Barbie is Moving Tour (being the BIG kid at heart that I am)!
Nya and I went to Barbie is Moving Tour today at Southdale Center in Minneapolis, MN and we had a FABULOUS time. Coincidently we both wore tutus.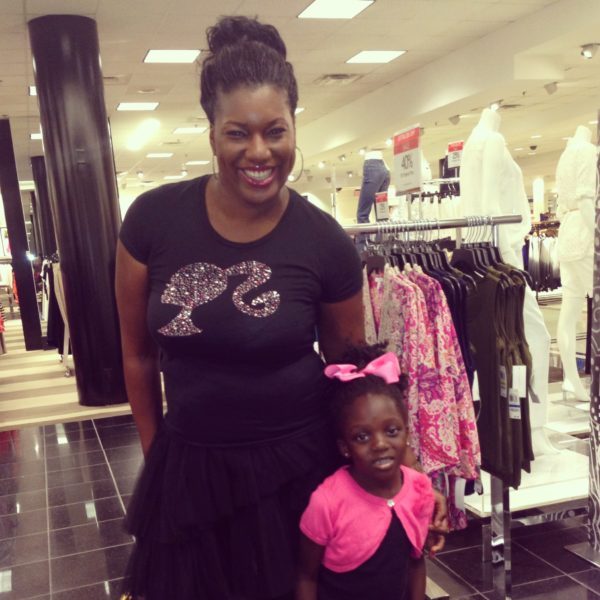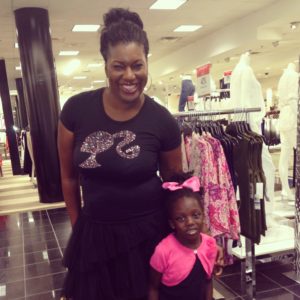 We ROCKED the runway in pink tutus and boas!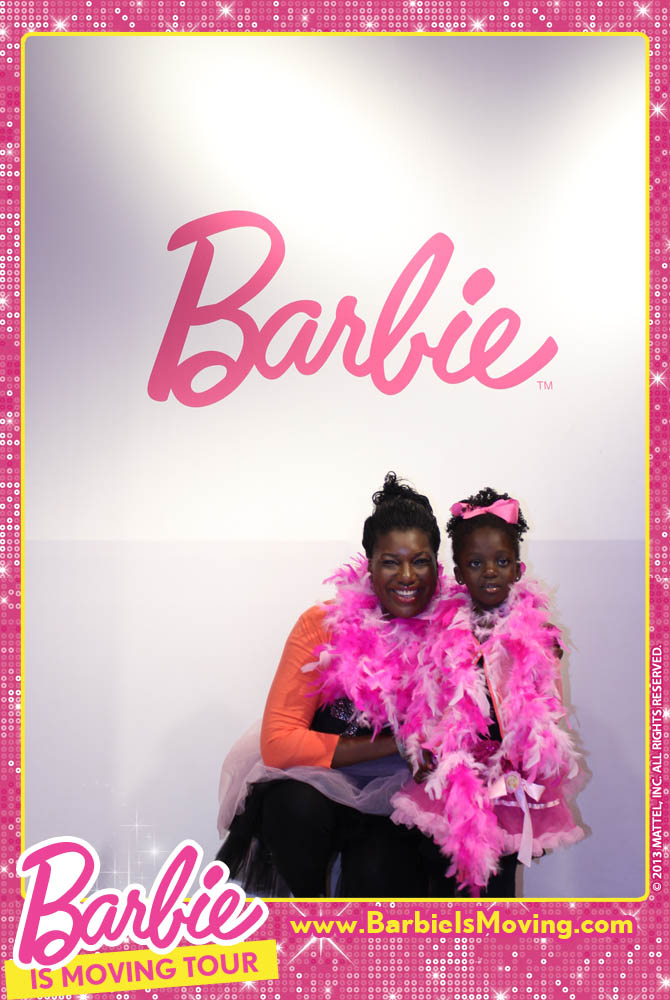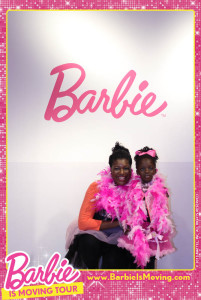 At the Barbie is Moving Tour we made DESIGNER outfits for our Barbies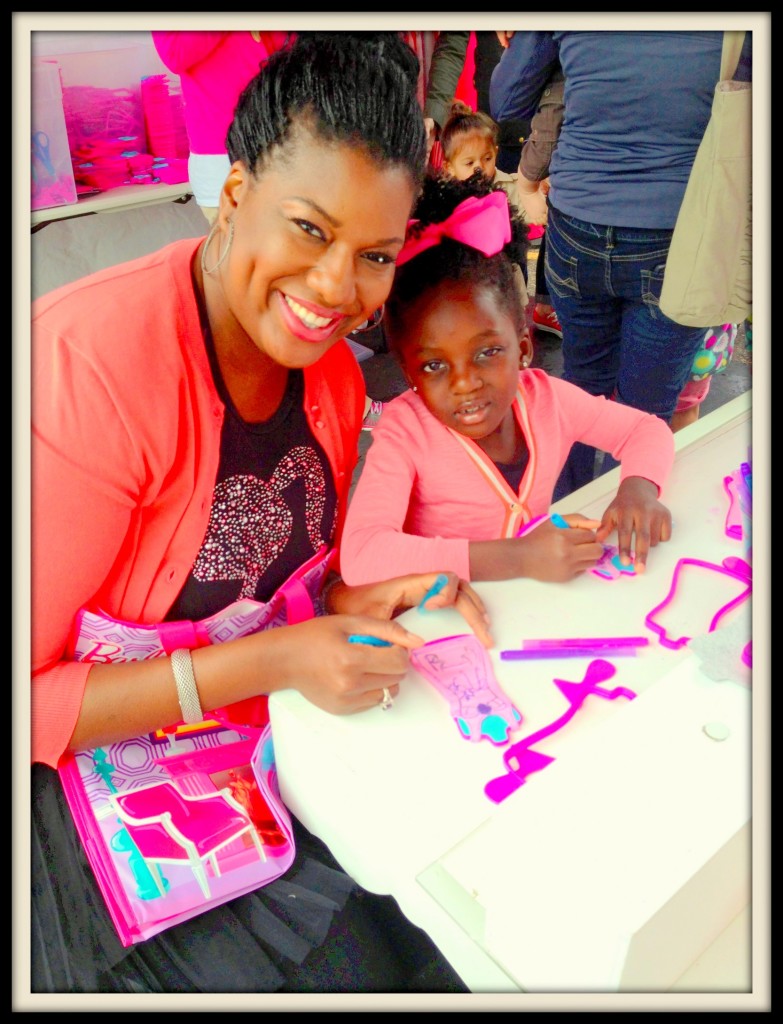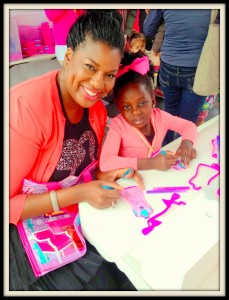 We also discovered Mega Bloks (at first I thought they were legos) and had a wonderful time building a fun house for Barbie. Nya is SUPER EXCITED that I posted a picture of the house she built on Facebook. She's hoping to win the "Barbie Dream Room Creation" contest.
Finally, Nya got a special bracelet painted on her wrist. She said this was her favorite part of the day!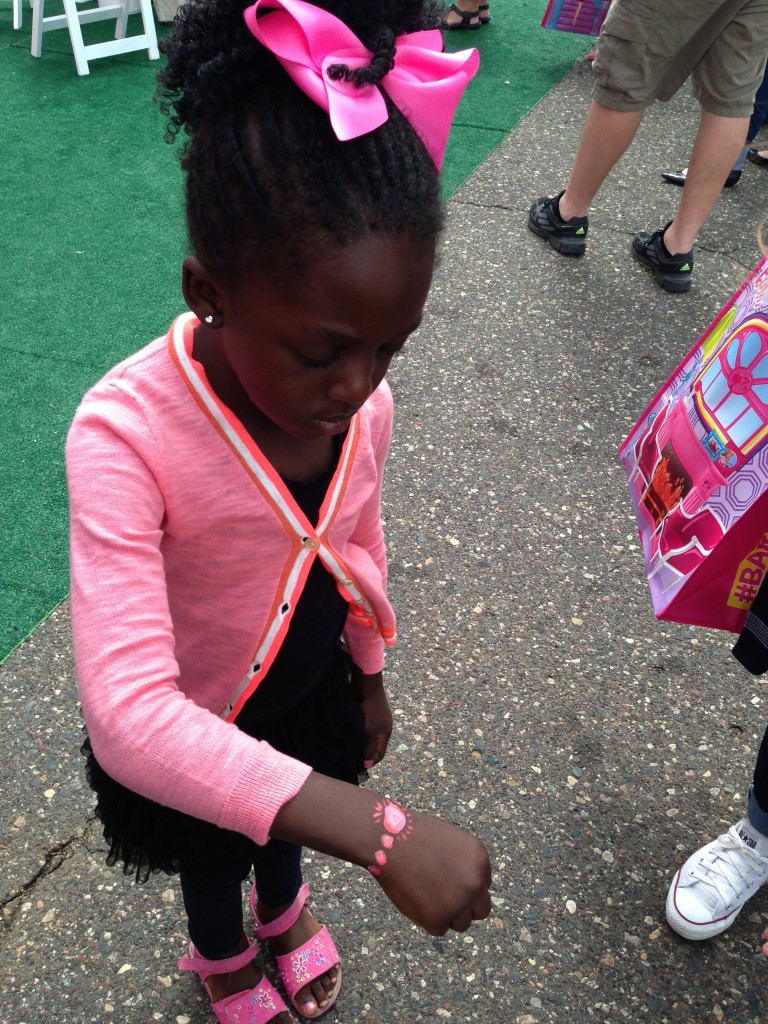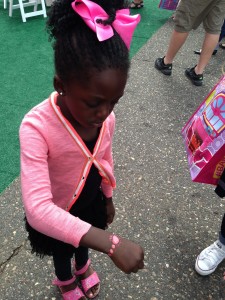 I thoroughly enjoyed the Barbie is Moving Tour with Nya. My inner child loved designing a dress for Barbie and playing with the Mega Blocks. However, my FAVORITE part of the day is the pearl of wisdom Nya shared with me a lunch after the tour. She said, "you know what the best thing about family is? LOVE, and you can't buy that!"
So although we aren't blood family it was great to spend some quality time with a part of my Minnesota FRAMILY (Friends that have become family).  It really is a blessing to have FAMILY and FRAMILY to Carpe Diem with!
I say don't be afraid to channel your inner child and CARPE DIEM. If you are into Barbie check out www.barbieismoving.com, the tour may be in your town next!