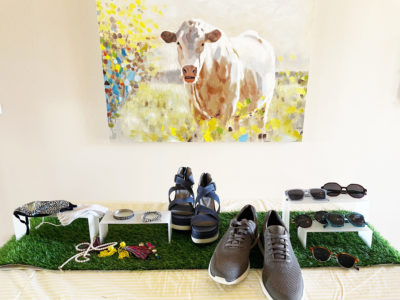 Spring is in the air! I love this time of year because with the spring season comes spring fashion! The beautiful colors and brightness come just in time to put out those winter blues! Take some time to smell those amazing blooming spring flowers and take a lot at my picks for the must have spring trends of 2021!
Eyebobs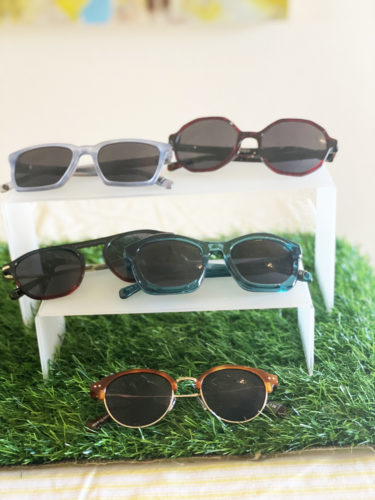 Eyebobs are a must have this season! Their motto is "Any Frame/Any Lens" and they mean it! They have just extended this motto to sunglasses also, just in time for the spring and summer seasons!  For the first time ever, you can now purchase any frames as Polarized or Reader Sunglasses! Now you can wear your sunglasses all summer long without having to switch to your readers! Eyebobs have even created five new frames that make great sunglass options (pictured above). I recommend polarized lenses for those who love the outdoors as they offer 100% UV protection and keep your vision clear while on the water. The Reader Sunglasses are great for those who require magnification  with their sunglasses. These are trendy, unique glasses that go great with all of the other spring trends! Currently they are offering a deal! I love a great deal! Use the code  carpediem10 and receive 10% off your order at Eyebobs, good through June 1st!
Spring Shoes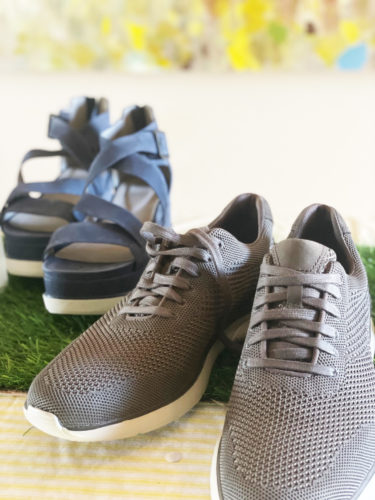 Shoes for spring usually mean something either floral or pastel, sometimes even white. This season's trend is actually none of these but goes with them all. The neutral colored shoes are all the rage this season! It is beige! Luckily, beige fits with just about everything in the book! For spring I recommend wedges! This classic style is always in fashion and goes with just about anything! Try a wedge that ties around the ankle for a little add of sass in your wardrobe. While we are talking, let's not forget the gentlemen! Rockport has some amazing trendy spring shoes for men! Rockport is an amazing brand that is in the medium price range (everything is under $110 per pair). These shoes are great for long walks, outdoor activities, and are stylish enough to be dressed up or down.
Jewelry and Masks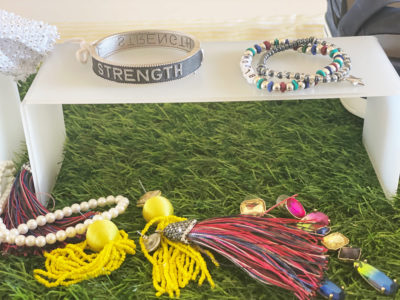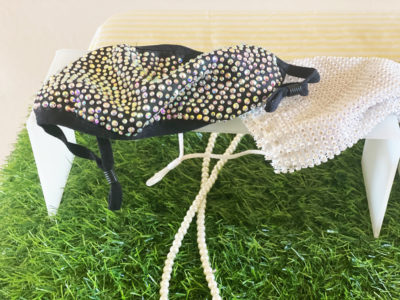 Spring jewelry is fun, bright and playful this season, especially when it comes to earrings! Many of us are still conducting meetings, work and socializing virtually so make sure to keep your earrings bright, colorful and fun this spring season! Fun, bright colors like pink and yellow earrings  will be in style this spring season! Bracelets with inspiring words like bloom and strength are also trending for this season. Frieda Rothman has some of the most beautiful spring bracelets out there! They are bright, bold and make a statement, perfect for spring! Pearls are also a spring must have! Pearls are usually seen in earrings, bracelets and necklaces, but I have found a new, fun way to wear pearls! Why not make your mask bolder and brighter with a pearl mask hanger! These pearls hook around your mask just the same way those glass hangers work! Also in this season are bolder and brighter masks! My favorite sequins masks come from Natalie Mills. Not only are these bright, bold and fashionable but they can also be thrown in the washing machine! 
Check out my segment on WCCO-TV  if you want to learn more about these tips! Now you have everything you need to know about all of the spring trends! Remember to always stay safe + carpe diem!