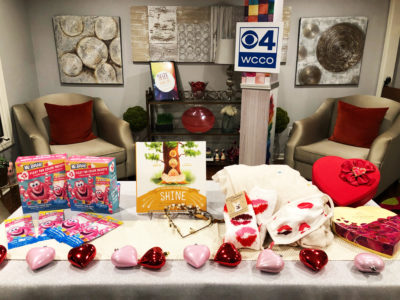 This Valentine's Day is the first time we are celebrating since Covid-19 took over the globe. Long gone are the days where children could take candies and those adorable little cards with Valentine's Day wishes. A dinner date out and about may also not be an option for many couples out there. I have curated a list that will allow you, your loved one and your little ones to celebrate and give love this holiday season without missing a beat.
Mr. Bubble Valentine's Day Fizzy Tub Color Packets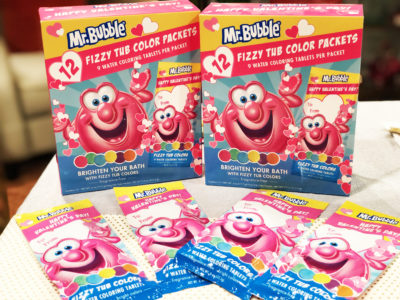 As I mentioned, school Valentine's Day parties may not be happening this year and if they are, they may be happening virtually. There are ways to still get into the Valentine's spirit and have fun with your children. Mr. Bubble is getting everyone into the spirit of love with their amazing Valentine's Day Fizzy Tub colors! Each box contains 12 packets with 9 fizzy tablets in 6 different colors, making bath time for those little ones a little special and extra fun on that day of love. Children and adults (no judgment here) can choose to experiment with the colors, mixing them together or using one color at a time for a fun colorful experience. What makes these really great for parents is that they do not stain.
Beat the "Covid Blues"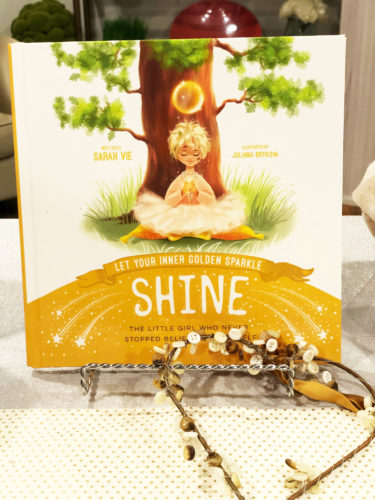 As the world continues it's battle with the pandemic that has been going on for about 10 months or so, I have found myself among the many of those that have the "Covid Blues". As an avid reader and promoter of self love and "carpe diem", I am always reading books that promote ways to help improve your life. A book I recently finished is "Let Your Inner Golden Sparkle Shine: The Little Girl Who Never Stopped Believing In Herself". While this book is recommended for children ages 3-12, it's message of self love is timeless. Sometimes, even us adults need to remember to let our inner sparkle and shine and believe in ourselves, even on the rainiest of days. This book does an amazing job with that self love message and communicates it in such a way that children can understand it.
Themed Masks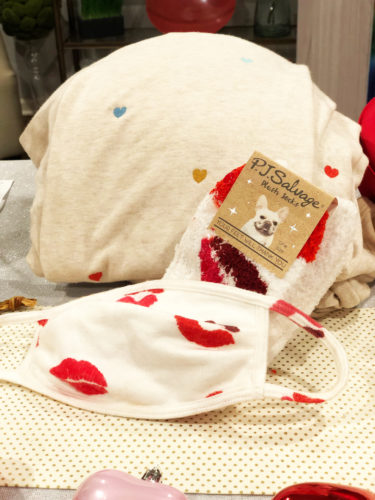 Why not get into the holiday spirit with some fun themed masks! One of my favorite places to buy cute masks from is PJ Salvage. They are known for their chic, comfy and soft masks. These cute masks are the perfect little flirty, holiday item. Masks are a fun, Covid friendly way to get into the Valentine's Day spirit. PJ Salvage also has wonderful heart lounge wear that is amazing to wear or to give as a gift to your friends or loved one. They also carry fun soft socks that are kiss and heart themed as well.
Give Love To Others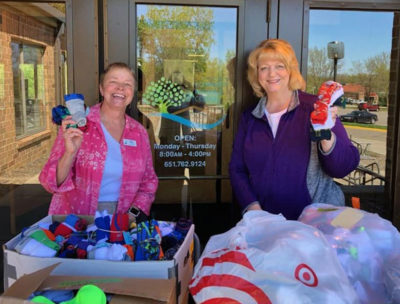 This Valentine's Day you and your family may want to help give the love to others. Covid-19 hit everyone hard and it is important to make sure everyone receives a bit of joy and love this February 14th. The Drawer is a great organization that provides socks and underwear for those in need year round. Many times people forget that those who are in need lack simple basic necessities such as clean and new socks and underwear for men, women and children. There are many charities out there that are similar that you can donate either items, funds or your time to. I am encouraging everyone to give a little this Valentine's Day and share in the spirit of love to those who may be lacking that this season.
I hope you receive and give lots of love this Valentine's Day! Check out my segment on WCCO-TV  if you want to learn more about these tips! Stay safe + loved this Valentine's Day and as always carpe diem!