Warmer temps mean the arrival of spring and the ushering in of summer, which unofficially begins Memorial Day weekend. But after spending the past 14 months quarantining and social distancing, warmer temperatures mean so much more. Warmer temperatures mean we can safely connect with family and friends outdoors and if you're anything like me, there's nothing like connecting with dear and loved ones over food.
As we prepare for what's next and establish a new normal, I'm reminded that we have all experienced the same storm, but we've been in different boats which means that we all have different sets of circumstances and conditions we're managing through. That's why I love shopping at ALDI!
ALDI offers high-quality and affordable products while also making it faster and easier to save money on all our grocery needs. Whether hosting a socially distanced cookout with neighbors or entertaining the family, ALDI has everything we need for summer entertaining.
To get us started, I'm sharing one of my favorite corn recipes. My husband is a corn farmer (feed corn) and that means we love corn in our house. Mexican Street Corn is very much on trend these days and we often create a Mexican Street Corn Bar when we're entertaining.
We like the Mexican Street Corn Bar concept for a few reasons:
It's corn
It

 

allows everyone to have a meal based on their personal preferences
It's fairly easy to set up
It's ALWAYS a crowd-pleaser
Here's the recipe with instructions for you to create your own Mexican Street Corn Bar as you start to reconnect with family and friends in person.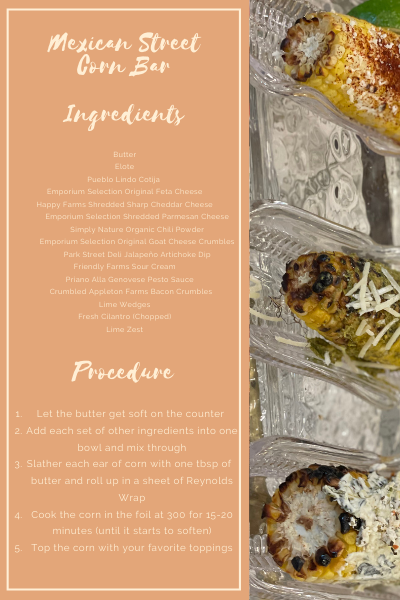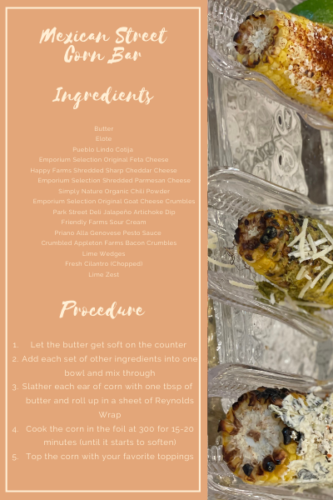 We can't make up for missed time, but we can enjoy connecting over a delicious meal every opportunity we get and ALDI is the place to go for high-quality food at unbeatable prices.