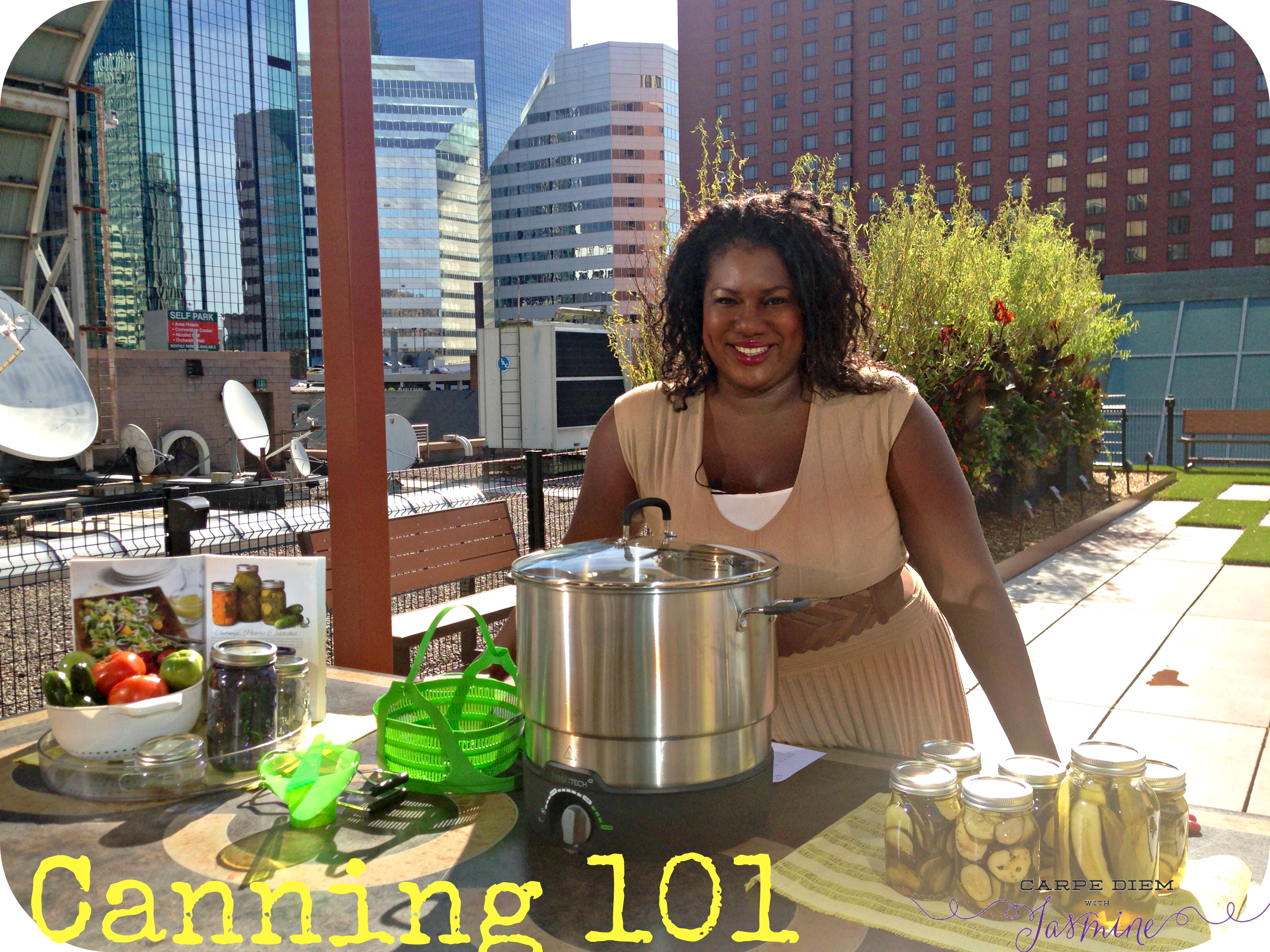 I'm a self-proclaimed foodie and when it comes to food not only do I enjoy eating out, I love preparing a home-cooked meal with fresh and local ingredients.  The past few years I've extended my enjoyment of the garden goodies my friends and neighbors share with me by canning tomatoes, corn relish, and pickles. I've found canning to be a great way to preserve fresh foods for later, and it's not as complicated as one would think.
Here are a few tips I've found to be extremely helpful when canning foods using the water bathed canning method.
1.    Cleanliness and Organization FIRST
Not only does canning involve sterilizing your jars and lids but you also have to prepare the recipes. You'll need a good amount of space to prepare your recipes, and you will need additionally counter space to allow the lids to seal. I recommend testing your jars and lids before you start the canning process to make sure they fit correctly. Additionally, you want to make sure you have all the ingredients needed for your canning recipes.
2.    FRESH is Always BEST
Quick pickling is a popular trend used to extend the shelf life of aging refrigerated produce but when canning foods it's better to use fresh produce. Home-canned items have a shelf life of a year so start with freshest ingredients possible.
3.    Follow the Instructions
When cooking I have the tendency to modify cooking instructions to my personal preferences. Canning times and specifications need to be followed for the jars to seal and be safe. When the recipe specifies a certain direction like head space or processing time it's important that you follow them. Head space and air bubble can cause canned food to oxidize and darken.
4.    Start Small
Bigger is not always better. Many people think that because canning is a food preservation process they should preserve big patches of food. I recommend working with small batches. A small batch is easier to manage and quicker to make plus if you don't like the way a recipe turned out you haven't used all of your harvests so you can try another recipe.
5.    Invest in the Proper Tools
Big Pot
Jars
Jar Lifter
Funnel
Bubble Tool
Labels
Magnetic Lid Lifter
Recipes
I recommend the Ball Canning Utensil Kit and the Ball Blue Book Guide to Preserving for all your basic canning needs.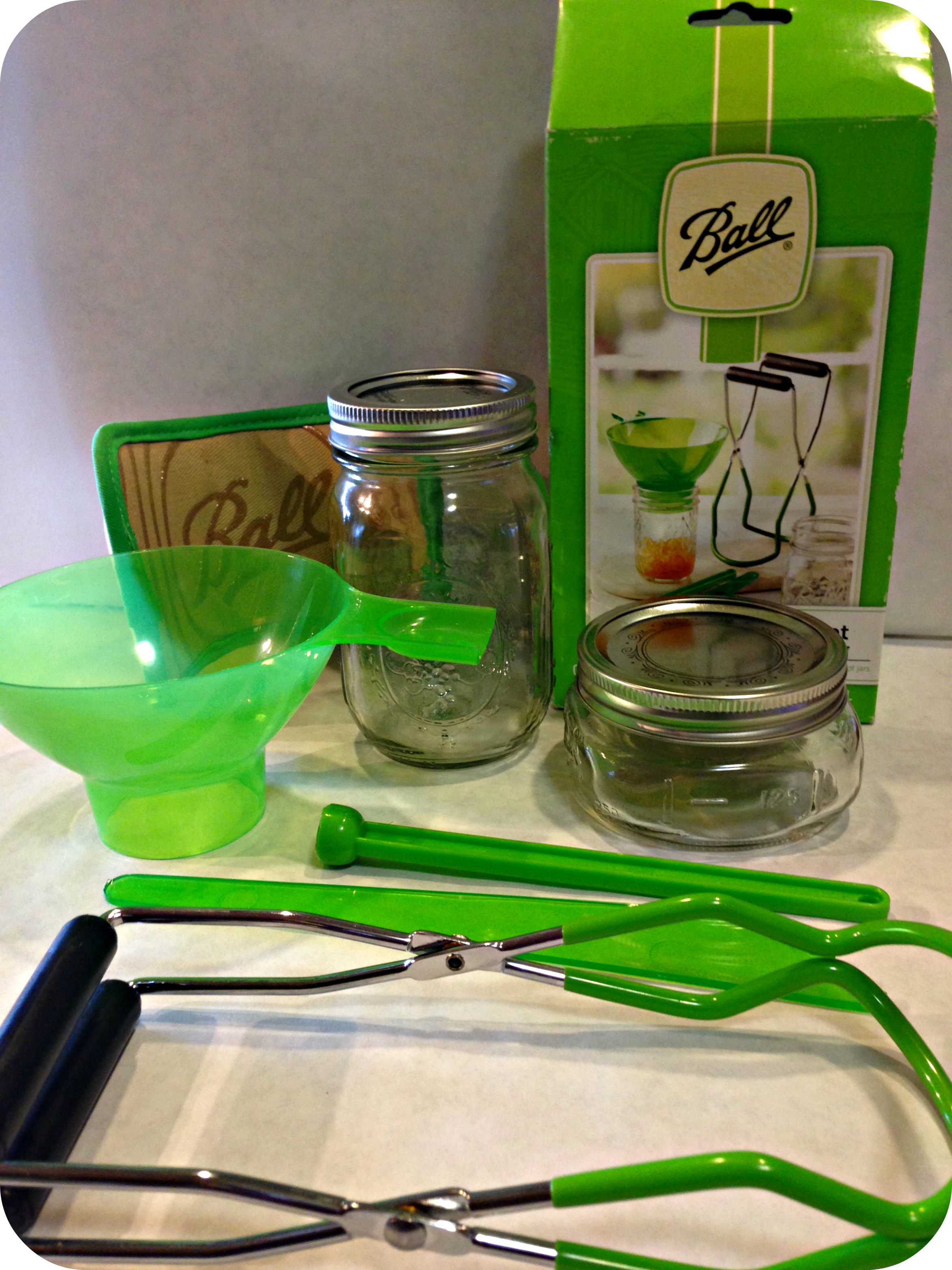 This summer I'm looking forward to making my first batches of homemade strawberry jam.  Here's to seizing the day and preserving a little of summer's bounty!