I'm sure you have heard that breakfast is the most important meal of the day. It jump-starts your metabolism for the day, lowers LDL cholesterol (the bad cholesterol), helps memory and concentration, and even lowers the risk of getting diabetes. The thing is and I do have my days where I am included in this, many of us would rather hit that snooze button and get some extra sleep in rather than have breakfast. I have come up with a great solution, so now you can sleep in and get breakfast as well. I've also added in some quick lunch and dinner ideas because those always come in handy when the day is jam-packed!
Avocado Toast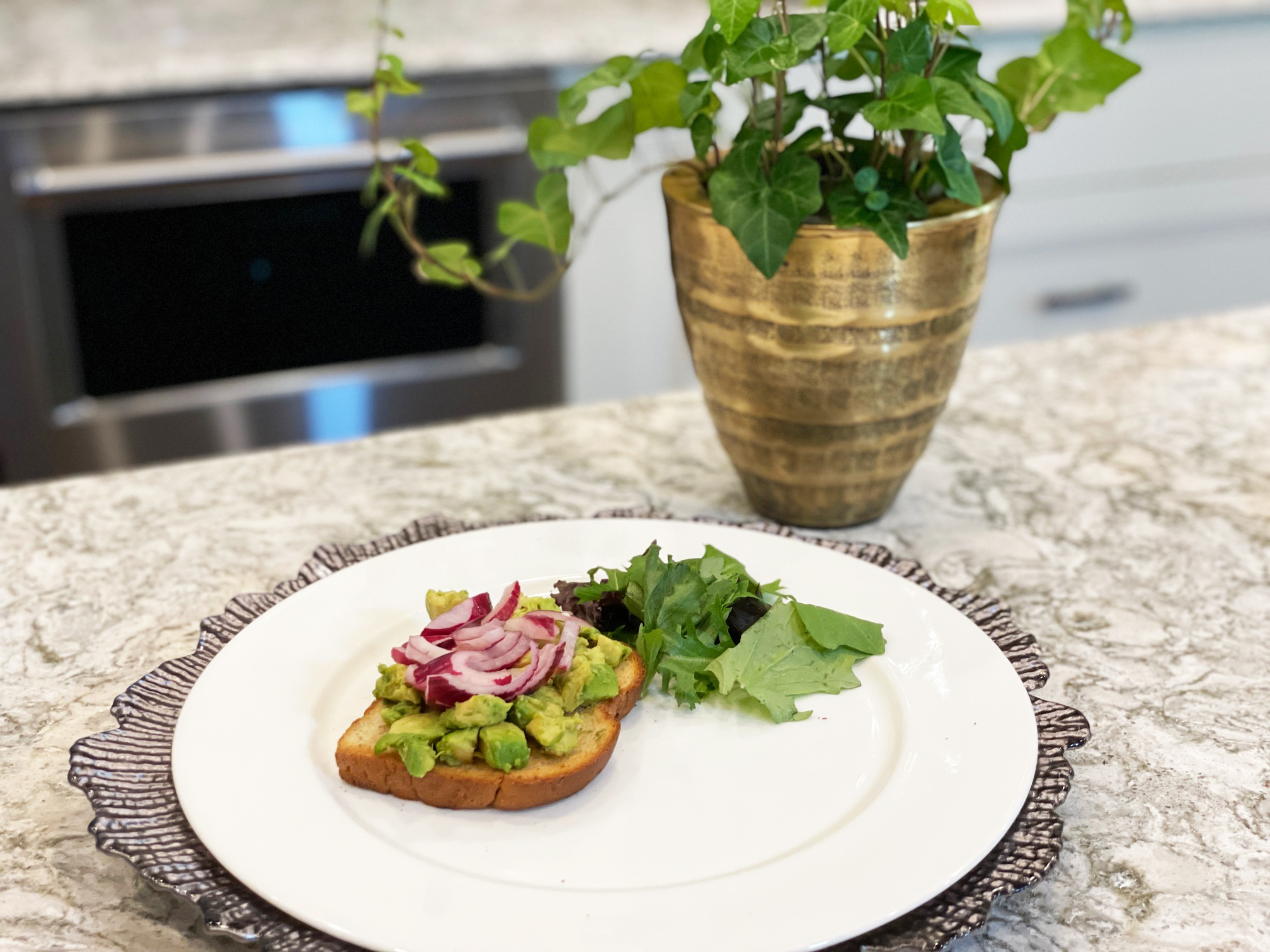 This is a great breakfast option that is quick, easy, and can be prepared ahead of time. Simply smash some avocado and store it in an airtight container and you are good to go! What I love about this recipe is that you can make it your own! If you like you can add pre-cooked bacon, tomato slices, cheese, or any topping you like! I have been throwing purple onions on mine from my garden and have also been using some refrigerated purple onions as well. A great healthy option is to use whole grain bread! Whole grain bread is higher in fiber and protein than other breads, combine that with the healthy fat from the avocado and this is a powerhouse nutrient-packed breakfast!
Here's a tip: I always place the seed in the container along with the smashed avocado to prevent browning.
Mason Jar Salads
Mason jar salads were very trendy a few years back and they are trending once again. This may be due in part to remote workers wanting something nutritious and quick to eat for lunch without disrupting their workflow. These are also great to pack for on the go. The key to creating a mason jar salad ahead of time is to put the wettest ingredients first, this includes the dressing. I prefer to add in the dressing right before I am going to eat it because it prevents any ingredients from getting soggy ect.. Once you have added everything in from wettest to dry when it is time to eat shake it up and you have a delicious salad ready to go!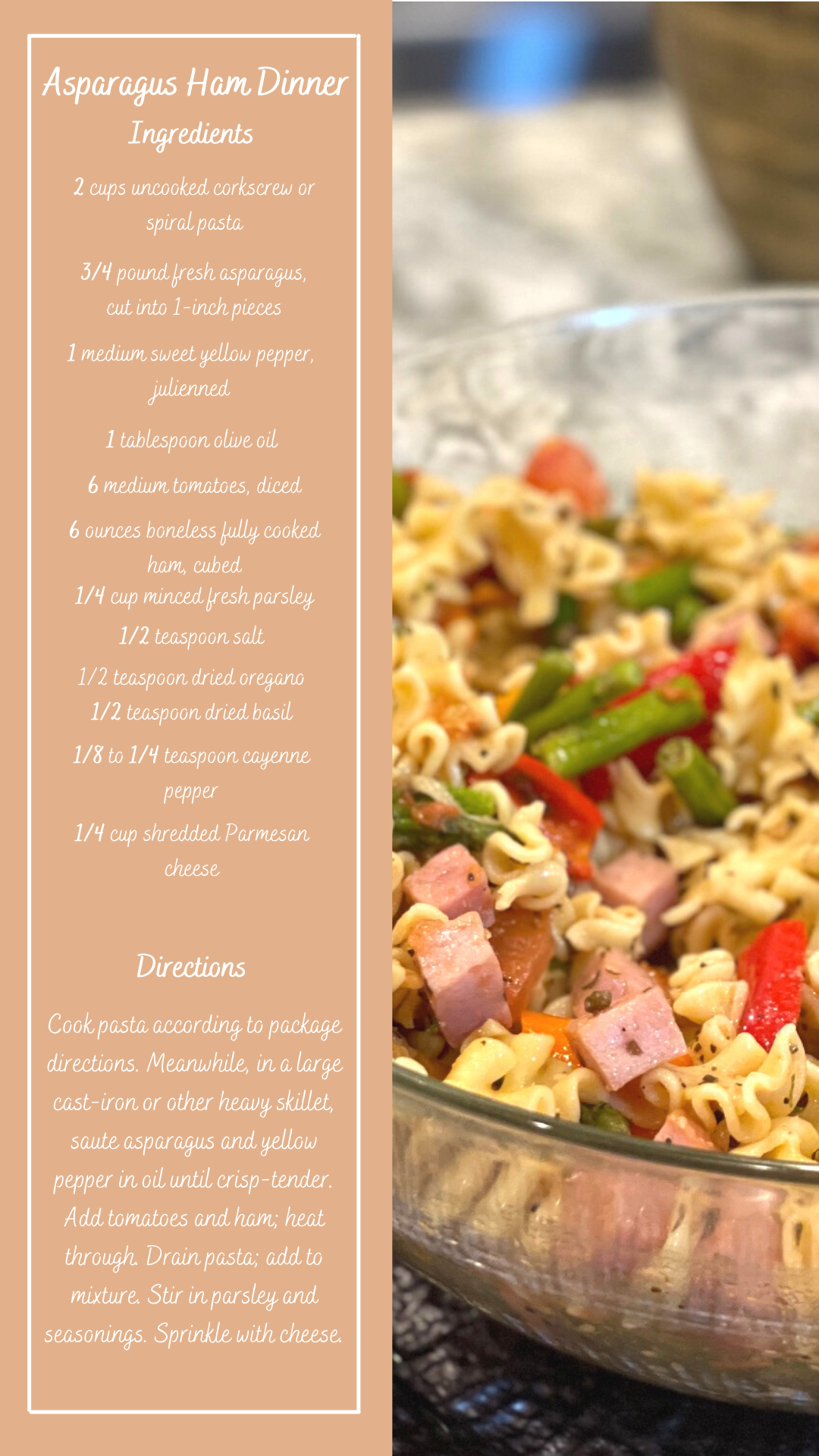 For many of us, it can be exhausting to prepare dinner after a busy day or a workday. I have a few quick recipes that can be made ahead of time for dinner as well. This is a family favorite with the main ingredients consisting of asparagus, ham, and pasta. We do not always make ham in my household, so it is a treat when we make this dish! This recipe is so easy. First cook the veggies, in this recipe it is asparagus but you can always add others if you like, cook the pasta and then combine the veggies, pasta and ham together. For the ham, a diced-up ham steak will do, or even diced ham from the store works as well if you are short on time.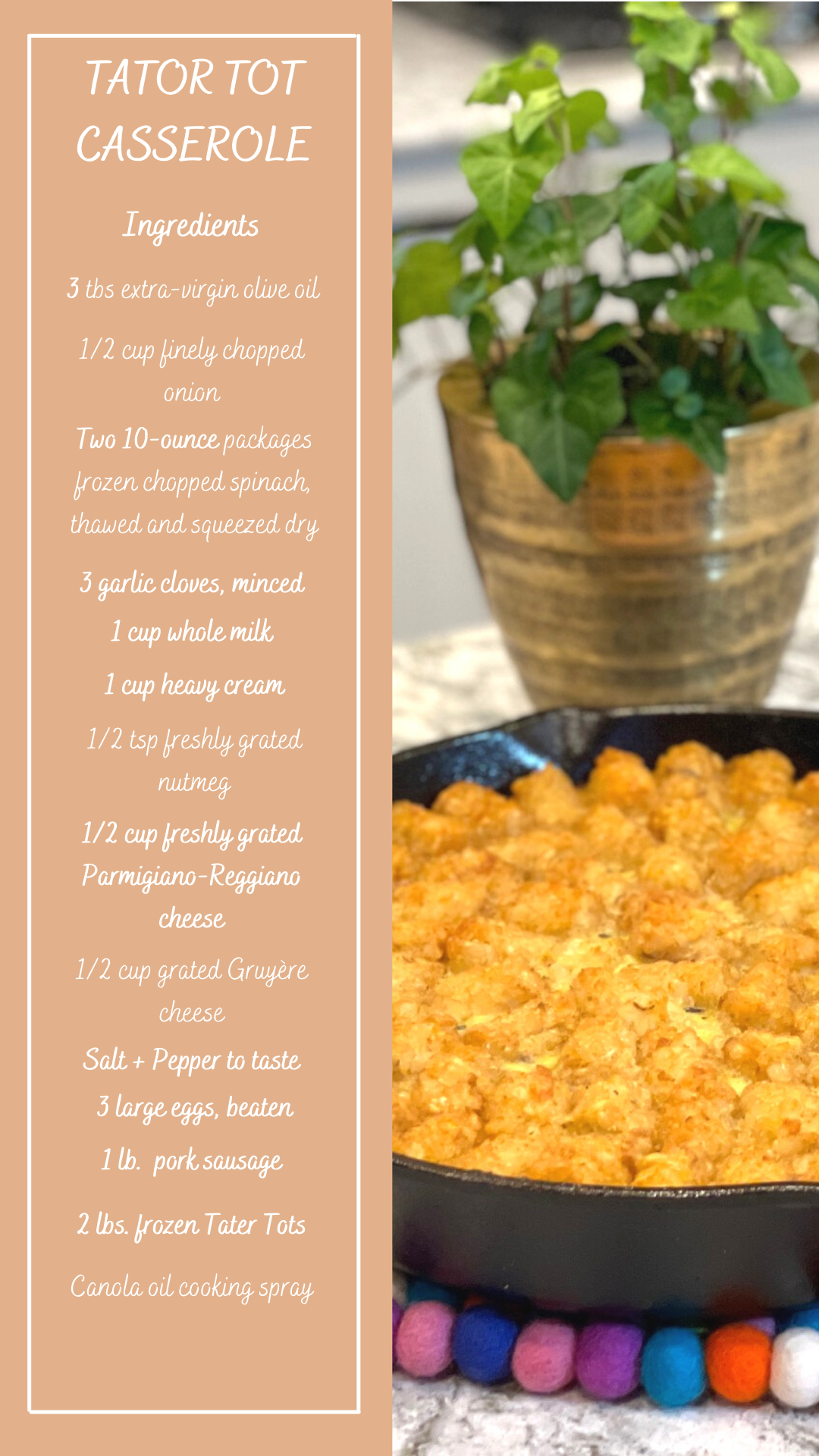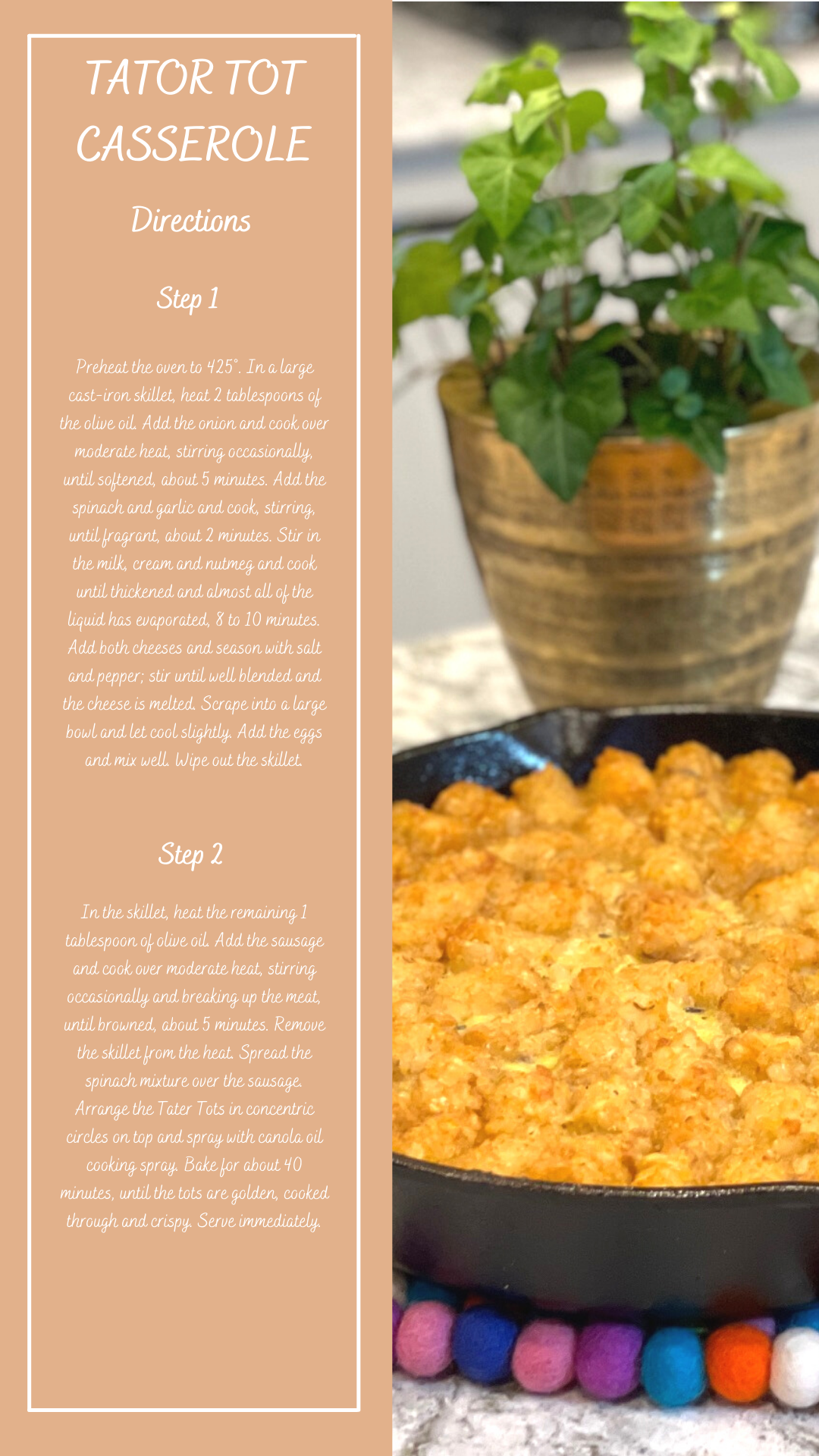 Those who also live in Minnesota may think of this next recipe as more of a hotdish because Minnesota is home to the hotdish. For those not in the know, a hotdish is a popular meal in the upper midwest that consists of creamed mushroom soup, ground beef, onion, veggies, cheese and is topped with tater tots. Being that I am not native to Minnesota I use the term casserole instead. This casserole is different from a hot dish because it is made with creamed spinach and pork breakfast sausage and nutmeg. The way that nutmeg and pork sausage combination hit the palette is to die for! This is a great dish to make ahead and can be made to eat throughout the week, for breakfast or even for a delicious Sunday brunch meal.
Here's a tip: With this being a dish on the heavier side pairing this with one of the mason jar salads that can be made ahead of time is a great way to balance the meal and add more greens at the same time!
Those are some easy quick meals I like to prepare when I'm in a crunch for time or just want something quick and easy after a long day. These are all great to make ahead of time also. For more tips check out my WCCO segment here! As usual carpe diem!