What would you do if you had a little more time?
Would you go to the gym, read a book, cook a home cooked meal, take a nap, spend some quality time with a loved one or maybe you would take some "me time."
Imagine what your dad would do with the gift of time this Father's Day.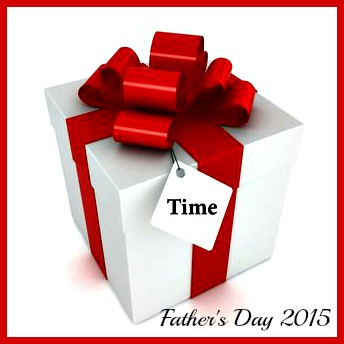 Guess what you can give him the gift of time with a just a few clicks on the TaskEasy site. I recently discovered TaskEasy, an on-demand lawn care service…think UBER but for exteriors household chores like lawn care and snow removal. Just click, book, and relax. TaskEasy will handle things from there. Satisfaction is guaranteed! Wouldn't your dad enjoy not having to tend to mowing the grass for a few weeks or months? I know my dad would! I imagine he would use his gift of time to make a delicious meal or to watch a classic western.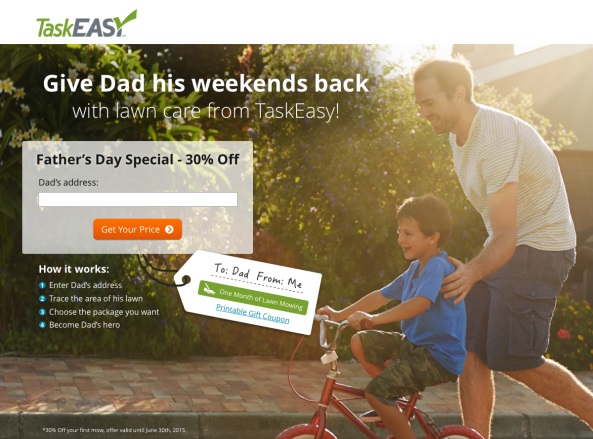 TaskEasy has performed more than 100,000 tasks in more than 2,900 cities in all 50 states and saved it's clients time and money by taking the stress out of services management. Help your dad seize the day with gift of time this Father's Day by giving your dad a Father's Day gift he truly can appreciate this year—his weekends back!
Happy Father's Day to all my dad readers and a EXTRA SPECIAL Happy Father's Day to my dad!

Check out my Father's Day Gift Ideas segment for other great gift ideas for dad!