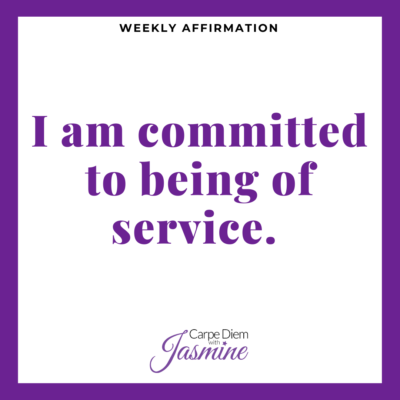 I've always tried to live a life of service and in my late teens, I took an oath to be of service to all mankind. Being of service to me means acknowledging my blessings and sharing those blessings with others. The last 10 months have provided lots of opportunities to be of service- like getting groceries for elderly neighbors; calling and checking-in on friends and framily; cooking, sharing and delivering meals as needed; extending a genuine and gracious thank yous to frontline workers and founding and leading the #SHARETHEMICMN campaign.
I can hear my dear friend Brian Murph saying "let him use you" as I type this. It's saying ministers and church folks have been saying for years. Let him use you means you're open and available to God, the Divine using your life to reach, help, touch and impact someone else. Let him use you is a commitment of being to service for the greater good.
On the day that we celebrate Martin Luther King, Jr.'s legacy, courage and the BOLD ACTIONS he took for social justice and equality I'm reminded of his words, "everyone has the power for greatness, not for fame but greatness, because greatness is determined BY SERVICE."
HOW WILL YOU USE YOUR LIFE IN SERVICE TO HUMANKIND?