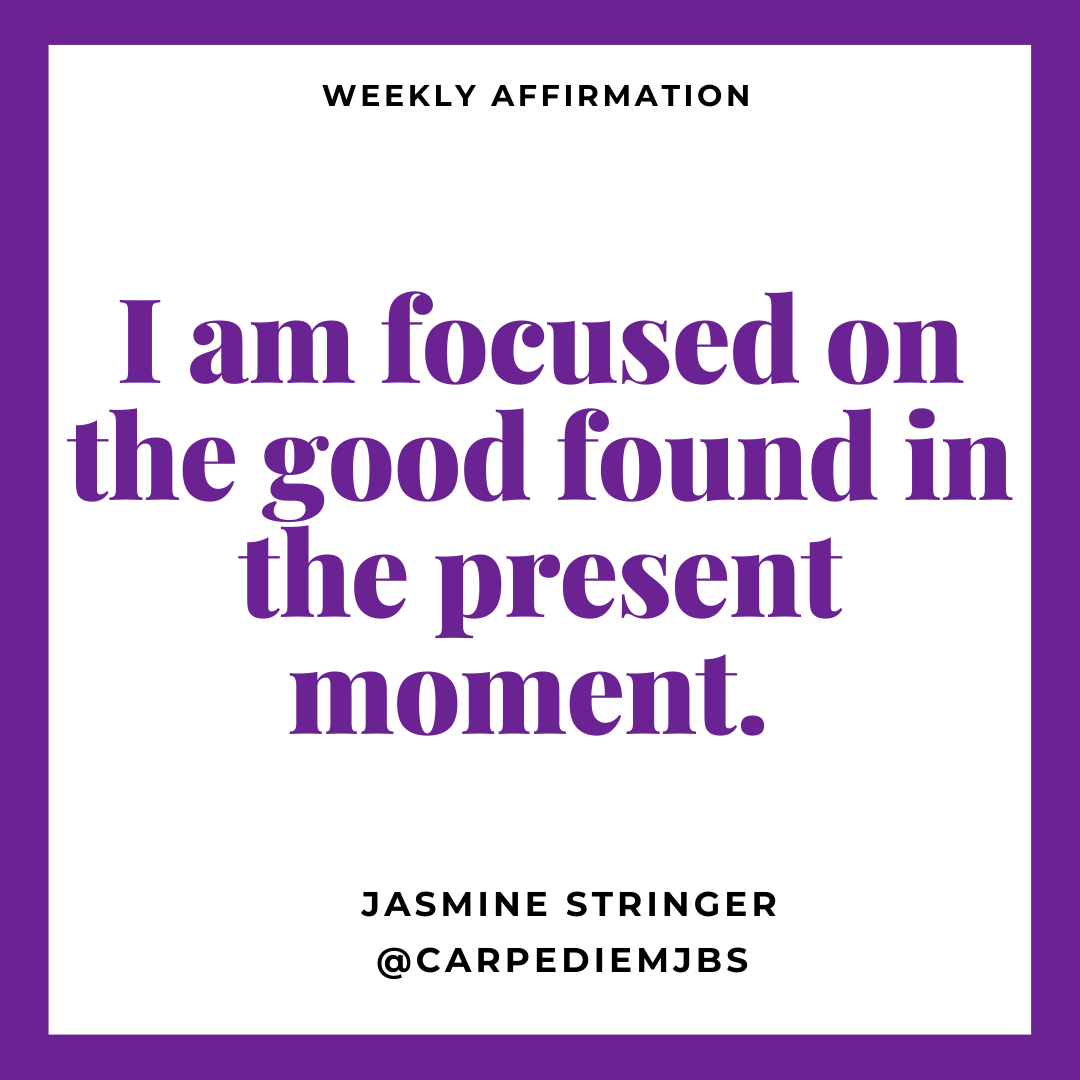 We're in the middle of an international pandemic.
It's scary.
Kids are out of school.
Jobs have been lost and furloughed
Some are forced to work from home
While others are on the frontlines every day.
Plans have been put on hold.
There's A LOT of unknown.
There's a lot of noise and information out there.
It's enough to make you want to SCREAM.
But at this very moment, ALL IS WELL.
I live my life by the words CARPE DIEM which translates to seize the day, however, these days I'm focused on seizing the moment. I've found it helpful to break things down to small bites when they feel overwhelming. I'm actively looking for the good and beauty in the present moment. 
Moments add up to seconds, minutes, hours, days, weeks, months and years so I'm focusing on the good found in the present moment. I hope you will too. I would love to hear about the good you've found in the present moment. Please share in the comments. 💜